We had a reunion shift with our old truck buddies Grill Em All last weekend. Ahh nothing could have prepared us for the craziness! Such wonderful fans, amazing food, and great times.
Chef Jens Cucumber Lemonade was a hit, offering a great way to cool down on the sunny day.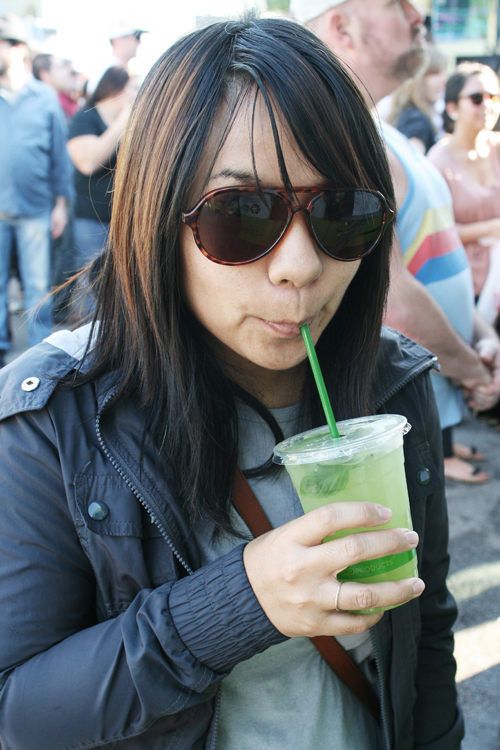 Crazy crowd of Nomsters and Ghouls!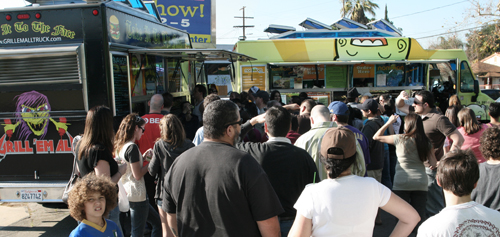 One of our fav lil Nomsters! Ahhh sooooo nom-worthyyyy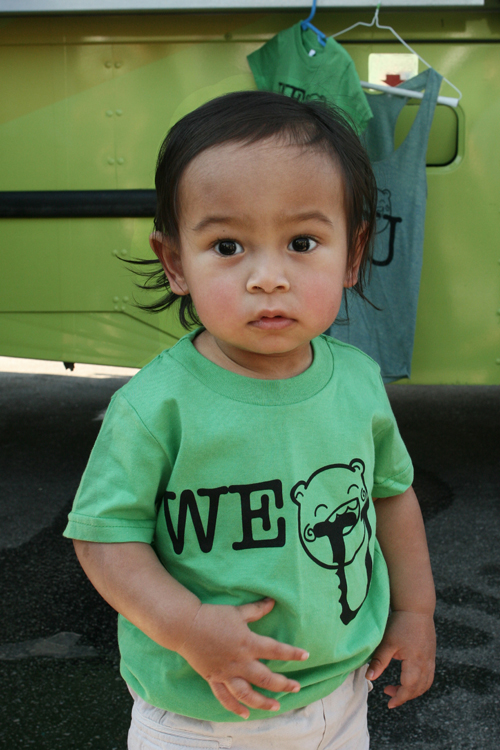 Order here ghouls!!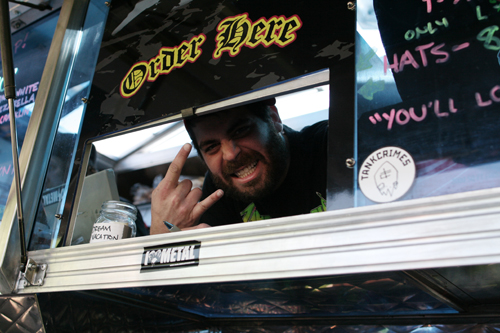 Chef Jens Nom Nom Special of the day: Sloppy Spice (our favorite Spice Girl! :P) Red curry beef banh mi with ginger, red chili, garlic, and tomatoes simmered in ground beef. Nom nom nom!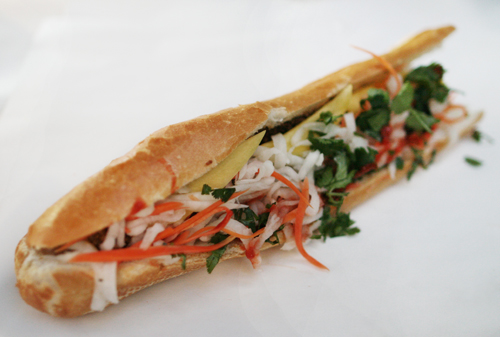 Grill Em All created a Banhemoth, the photo speaks for itself! (photo courtesy of www.burgerconquest.com)

Rajun Cajun Steve came to stop by!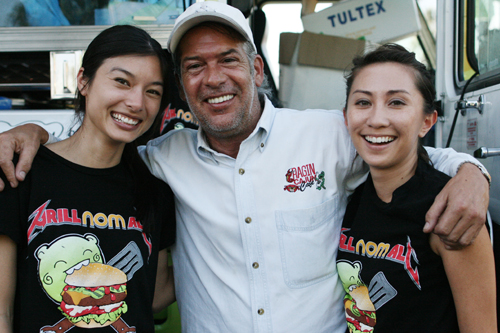 Reunion!!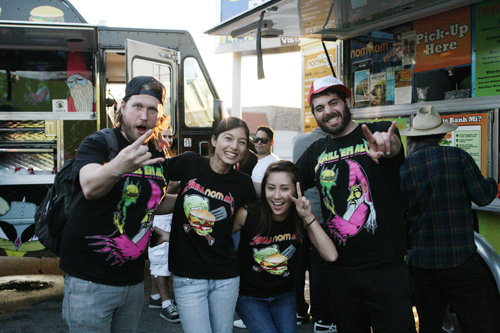 Ahhh these Nomsters/Ghouls drove out all the way from San Diego to see us! We <3 you guys! :)