Nom Nom truck is a female-owned mobile food truck (owners Misa and Jen below!) that serves Banh Mi, or Vietnamese Sandwiches, and other Vietnamese-inspired dishes to West Los Angeles and the greater Los Angeles area. Our goal is to make you guys, our Nomsters, happy by serving fresh Vietnamese fare to the masses! To keep track of our truck, where were at, what were up to and where were going to be, please visit our Web site, www.nomnomtruck.com for updates, or follow us on Twitter and Facebook!  You can find links to our Twitter and Facebook accounts on the left side of our Webpage.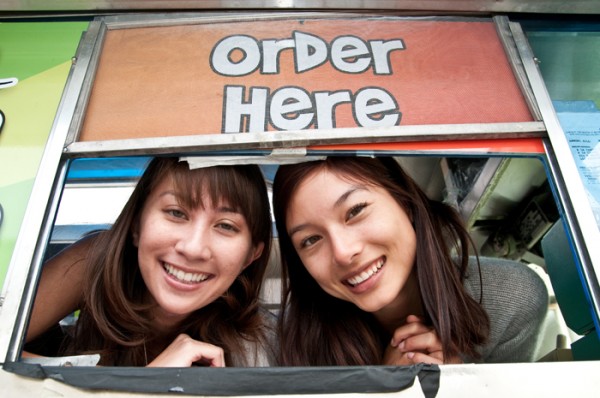 The Name
There are some non-internet geeks out there that dont know what the term nom nom means.  As defined by Urban Dictionary, nom nom or om nom nom means:
An onomatopoeical adjective based on the sound emitted when something is oh so tasty (either through hunger or flavorological value) that one gnaws through it without regard to cleanliness or etiquette. This sort of ravenous eating will often result in an om nom nom nom noise being emitted from the eater.
The term nom nom was made popular through a wide number of funny pictures, often featuring cute animals, munching on some food.  Here are two examples: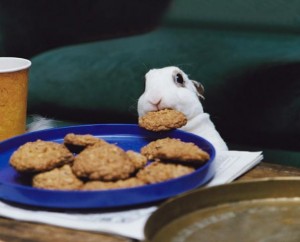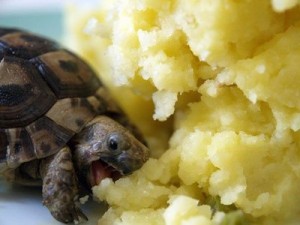 So when it came to coming up with a name for our new truck, nom nom truck seemed perfect!  Our food is going to be so tasty that everyone will just gobble it up without regard to cleanliness or etiquette!  Sounds like a good name to us!