Wow, was Thursday a busy day for the Nom!  We started out driving over to Compartes Chocolatier in Brentwood at noon.  It was super busy, and thank you so much to everyone for coming!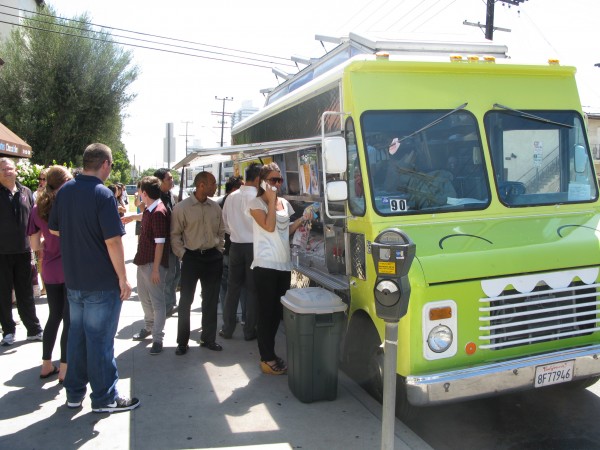 After receiving their food, customers could dine on the charming Compartes patio- so cute!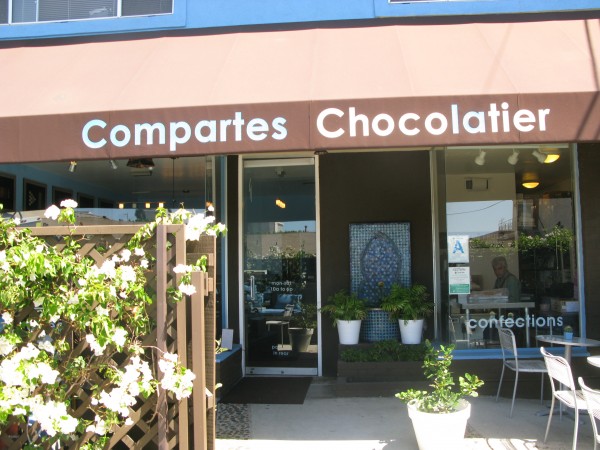 The lovely Jonathan behind the counter, I love the decor, and his lemongrass sorbet is TO DIE for!!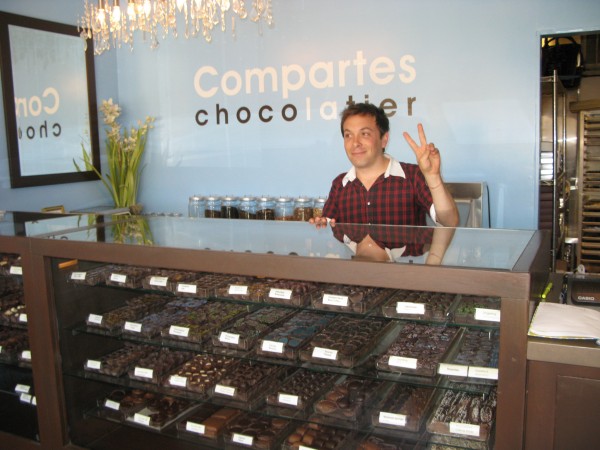 Were hoping to possibly making this a monthly event, we will most definetely keep yall posted!!
Next stop: Phillip Lim Boutique in Weho!  It was most definetely difficult to park the truck in the lot (yes parking is most DEFINETELY not my strength) but as Tim Gunn says, make it work!
The boutique is absolutely stunning.  Me and David K. (a fellow Nom team member!) went to peek inside- beautiful!: