We are partnering up with some great companies this Friday and Saturday for their Holiday shopping events!
Friday November 27th, 10-1 PM:It all kicks off Friday servin up some NOMS at the Chinese Laundry store (aaaah if youre crazy about shoes this is the sale for you!), we will be there from 10-1 PM and you will get a FREE taco with Chinese Laundry purchase!
1:30-4:30 PM: We will then head off to West Hollywood to one of our fav shoppin areas Melrose in Weho! Hollaaaaa! With a live DJ, great vintage clothing, art show and a free taco with proof of purchase from boutique, what more could you ask for? Were luvin the haute graphics on this flyer: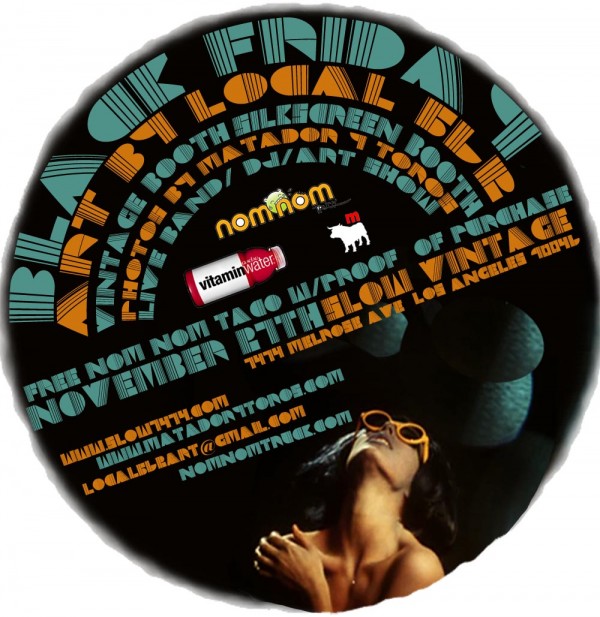 Saturday November 28th, 12-6 PM: OK peeps in Pasadena, Nom Nom will finally be there for you this Saturday! Hooorrraaay! We will be a part of the Old Pasadena Holiday Shopping event on Saturday, and teaming up with the beautiful shop known as Onesipkim! Jewelry sample sale, DJ, and a free taco with any purchase from the boutique will make your Saturday shoppin the perfect way to spend your weekend in Pasadena. See more info on the flyer below: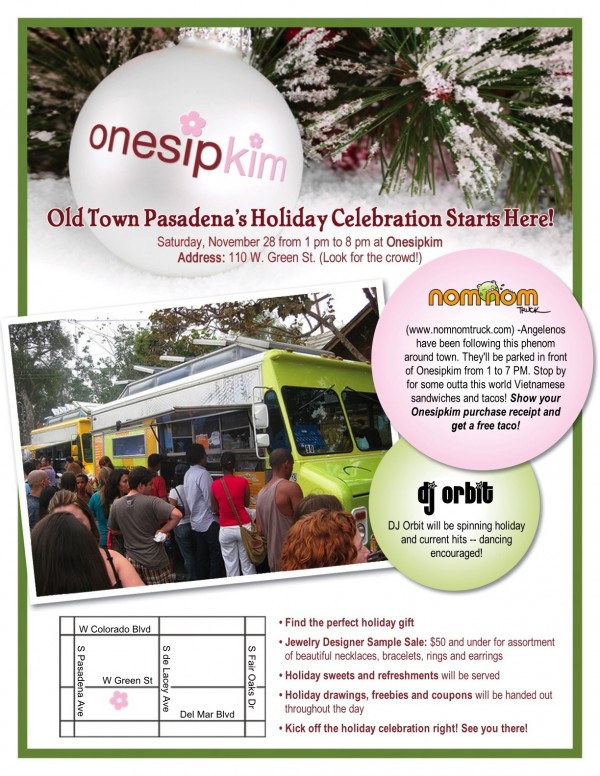 And btw, Happy Thanksgiving peeps!!!