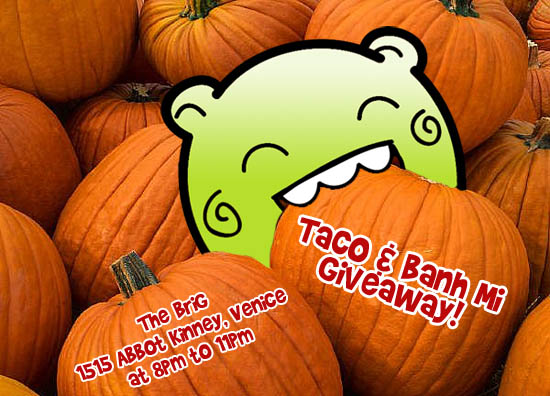 As we do every Wednesday night, Nom Nom Truck is headed out to The Brig at 1515 Abbot Kinney Blvd. in Venice from 8pm till 11pm (maybe later)!  Tonight, however, were going to try and spice things up a bit!  Anyone coming in their Halloween costume will get 2 free tacos!  Come on out and give your costume a test run tonight!  Well also have a fun grab bag filled with chances to win free tacos and banh mi!  Just stick your hand in the bag and pick out a piece of paper for your chance to win some free food! 
Free tacos and banh mi, costumes, and beer (at The Brig, of course)!  Come on out for some great food and a great time!  Om nom nom nom nommmmm.!
Here are the little slips of paper well have in our grab bag.  Good luck pulling a winner!