Bon Jour! While Dave and Misa were hard at work on Nom Nom, I took a lil' detour to France on an eye-opening and belt-loosening experience!  When it comes to the iconic baquette, theres nothing like visiting the motherland.  I was way excited with all the many boulangeries and loved seeing glimpses of baguettes poking out of totes and backpacks.  No wonder Vietnam embraces the baguette. So portable and satisfying!  The filling of traditional French sandwiches, although more delicate in taste and texture, really helps us in understanding how the banh mi came to be :)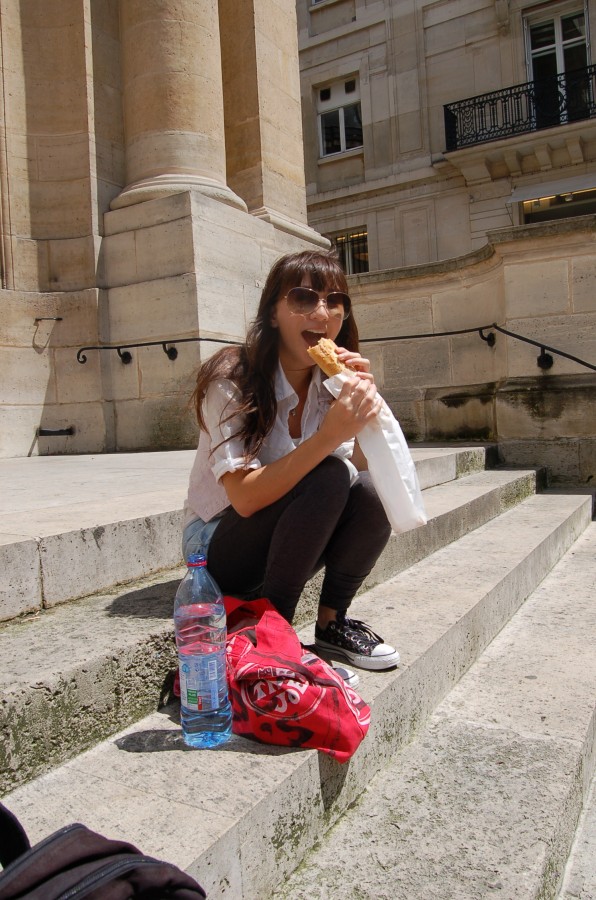 Along with all the tasty street food of Paris, I headed to the coastal province of Brittany and trekked through the amazing medieval walled city of Saint-Malo.  They are known for their oysters and mussels and even saw the breeding field in Le Vivier-sur-Mer.  I was going crazy like a seagull prying open my moules a la crème (oh how I miss you)!
Even though I will miss all the tasty treats (along with easy metro transport and sunsets at 11pm) I am excited to be back in the kitchen and work on my inspirations! Voila!